Our employees share their time, talent and treasures throughout the community.
 Countless hours are spent giving back through sports, recreation, school events, civic clubs, churches, and the list goes on and on. Exchange Bank is a Community Bank that truly gives back to the community in which we live, work and play.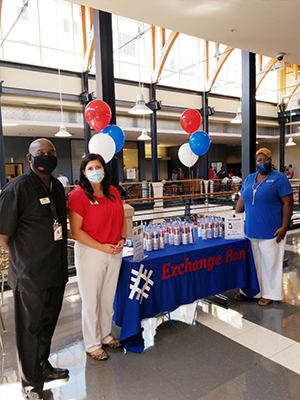 On August 6, 2020, Exchange Bank helped welcome new GMC freshmen and their families at Georgia Military College's annual orientation.  (L to R: Chaplain David Luke - GMC Mentor Advisor, Tiffany Bayne - Assistant Director/ Milledgeville GMC Campus, Alicea Clemmons – Senior Administrative Assistant – New Horizons/Marketing)
---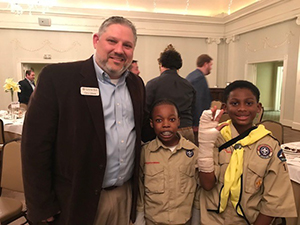 Exchange Bank was a proud sponsor of the "2020 Friends of Scouting Dinner". This fundraiser benefits the Scouts and Programs of the Central Georgia Council, Boy Scouts of America. Commercial Lender, Chris Gibson, enjoyed spending time with our local scouts. 
---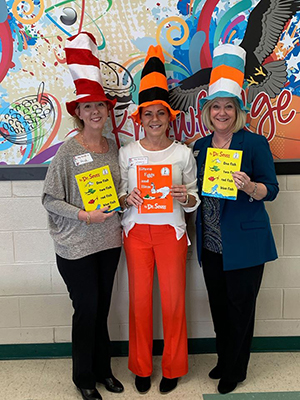 For "Dr. Seuss Day" Exchange Bank had a great time reading to students at Lakeview Academy.
"Today you are you, that is truer than true. There is no one alive who is Youer than You." - Dr. Seuss
(L to R: Hope Hines, Missy Swicord, Terry Kennedy)
---