Our employees share their time, talent, and treasures throughout the community.
 Countless hours are spent giving back through sports, recreation, school events, civic clubs, churches, and the list goes on and on. Exchange Bank is a Community Bank that truly gives back to the community in which we live, work and play.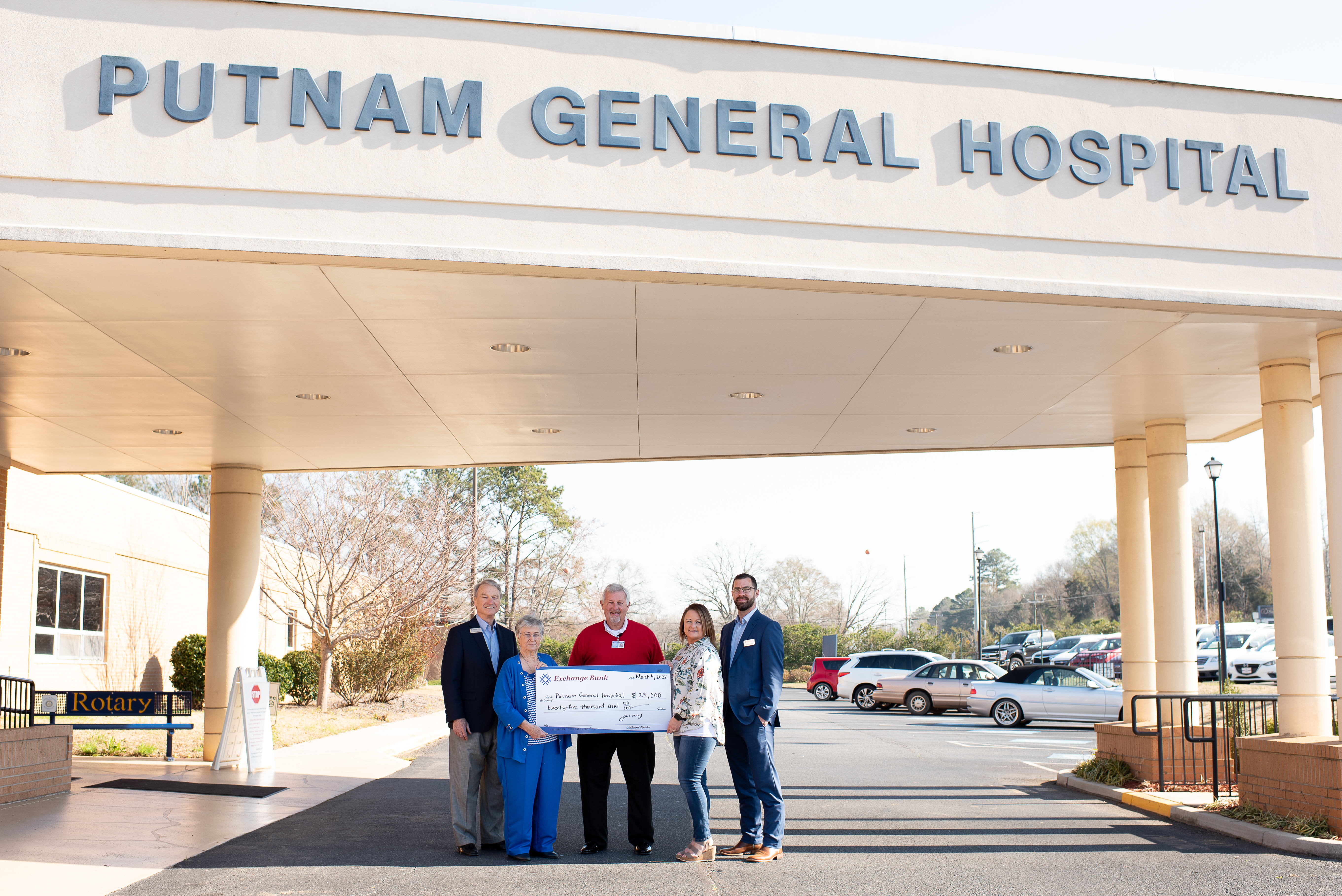 To all of our healthcare workers we want to say THANK YOU for the wonderful work that you do. The Georgia HEART program is certainly a great way to support our rural hospitals. Exchange Bank recently presented donations to Atrium Health Navicent Baldwin and Putnam General Hospital. It's always a privilege to give back to our local communities
Congratulations Mariah Clements! Mariah is the recipient of the 2022 Exchange Bank Scholarship for Baldwin County. As a senior at John Milledge Academy, Mariah's application impressed the committee with her achievements, including advanced placement and head of school list. In addition to her academic achievements, Mariah is a member of Senior Beta Club, National Honor Society, and several other clubs while working, volunteering, and competition cheerleading.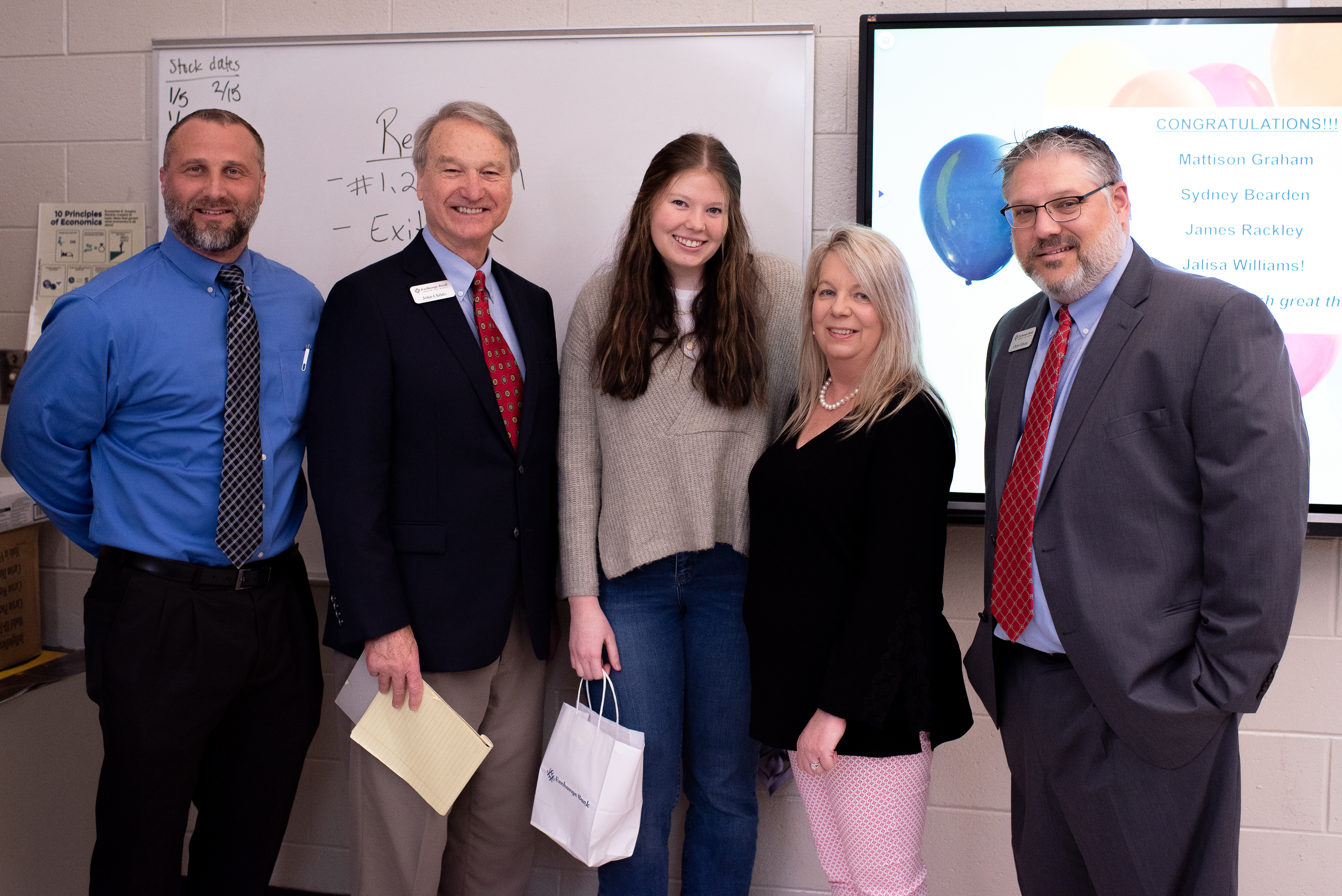 We are pleased to announce the 2022 Exchange Bank Scholarship recipient for Jones County High School is Ms. Sydney Bearden.
Daughter of Lance and Sonia Bearden, Sydney stood out as an applicant to our scholarship program as a Young Georgia Author with an exceptional grade point average and a member of HOSA, DECA, and BETA Club. Sydney plans to attend Mercer University to achieve an undergraduate degree in Nursing and a minor in English. She also plans to pursue a Ph.D. in Nursing with an emphasis on the study and development of healthcare in underdeveloped countries.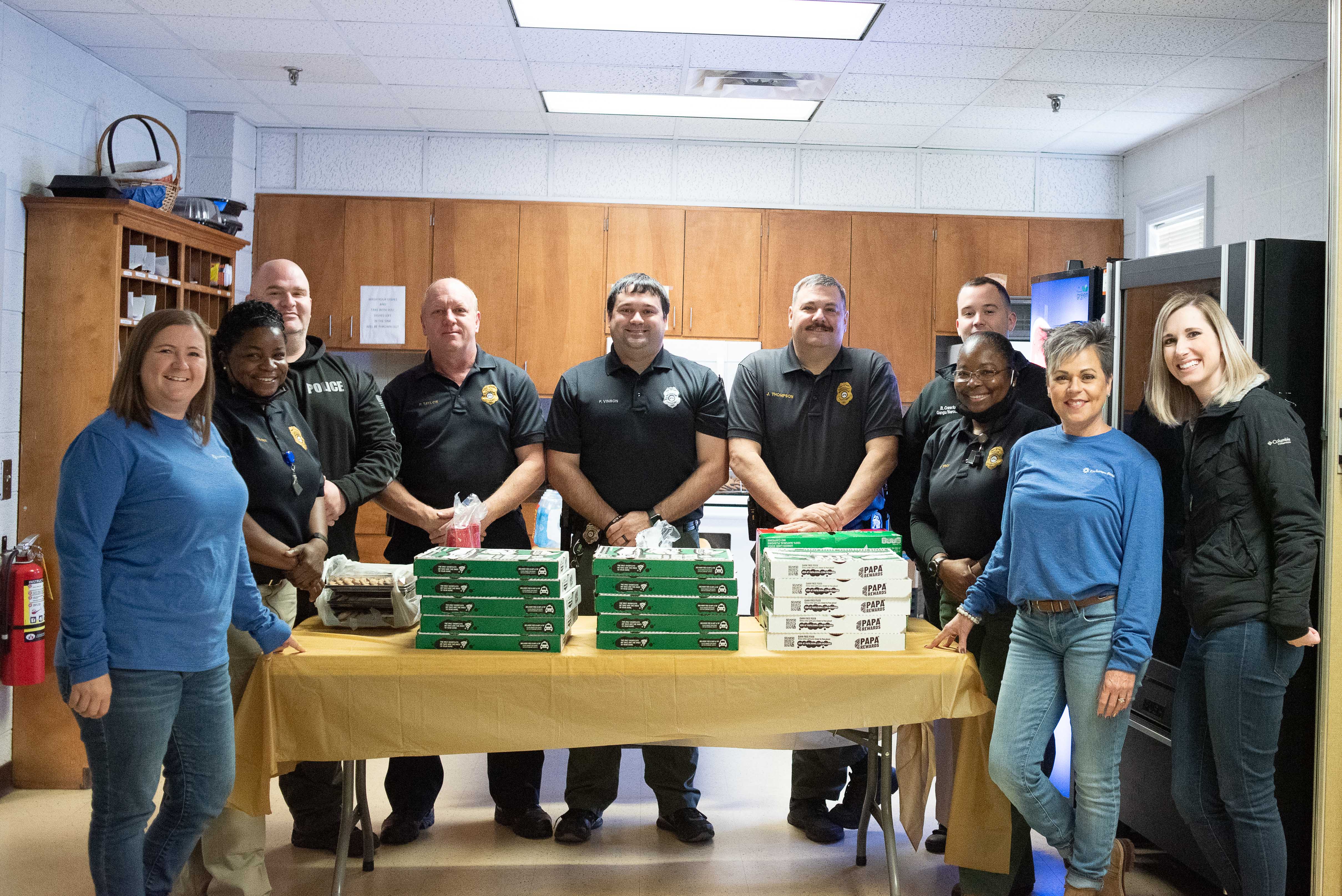 In celebration of National Law Enforcement Day (January 9th), we delivered breakfast to our friends at the Baldwin County Sheriff's Department and lunch to the Milledgeville Police Department and our Georgia State Patrol Office. We are looking forward to also providing lunch on Monday to Post 33 of the Georgia State Patrol. Thank you to all of our law enforcement officers and staff who help keep our community safe!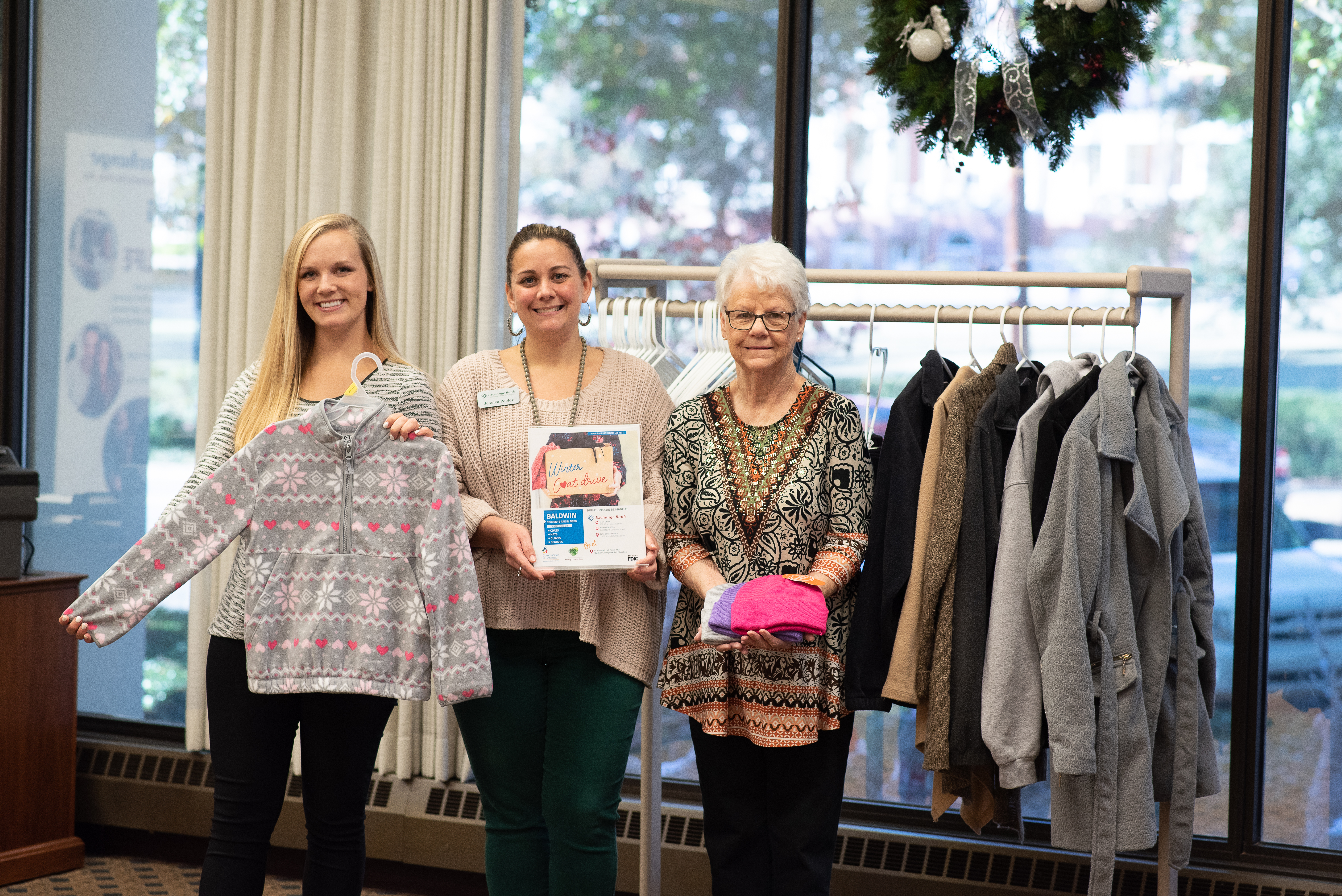 Before COVID-19, 41% of American children were living in low-income households. Baldwin County students are in need of warm coats, gloves, and scarves to get through the winter months. Throughout the winter, drop off gently used or new items at any of our Exchange Bank offices. Items donated will be delivered to the Baldwin County Communities In Schools, and Baldwin Family Connection organizations. Let's make Baldwin County a little warmer!
---