Our employees share their time, talent, and treasures throughout the community.
Exchange Bank is more than just a financial institution - it's a vital community member committed to giving back and positively impacting the lives of our customers and neighbors. From supporting local non-profit organizations to sponsoring community events, Exchange Bank is dedicated to helping improve the quality of life for everyone in the communities it serves. By giving back in meaningful ways, Exchange Bank is building stronger, more resilient communities where everyone can thrive.
Our Exchange Bank team had a blast hitting the greens and networking with fellow golf enthusiasts. A huge shoutout to the Jones County Chamber for organizing a fantastic event. Here's to more birdies and business connections!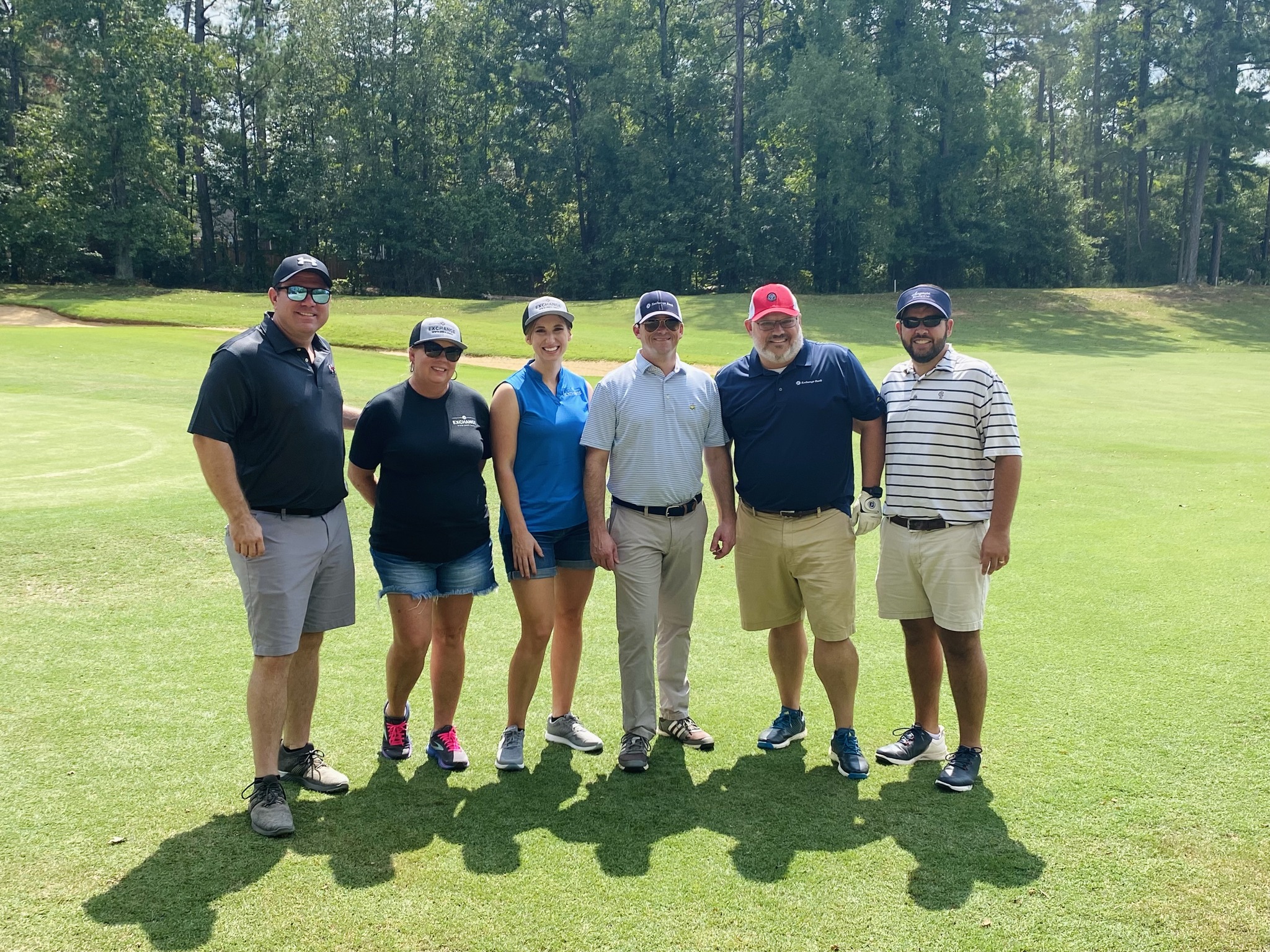 ---
Exchange Bank is proud to support the Jones County Library. We recently presented the library with a check to sponsor its 2024 SWANK Movie Licensing. With this license, they can curate programs that unite the community with learning, entertainment, and inspiration.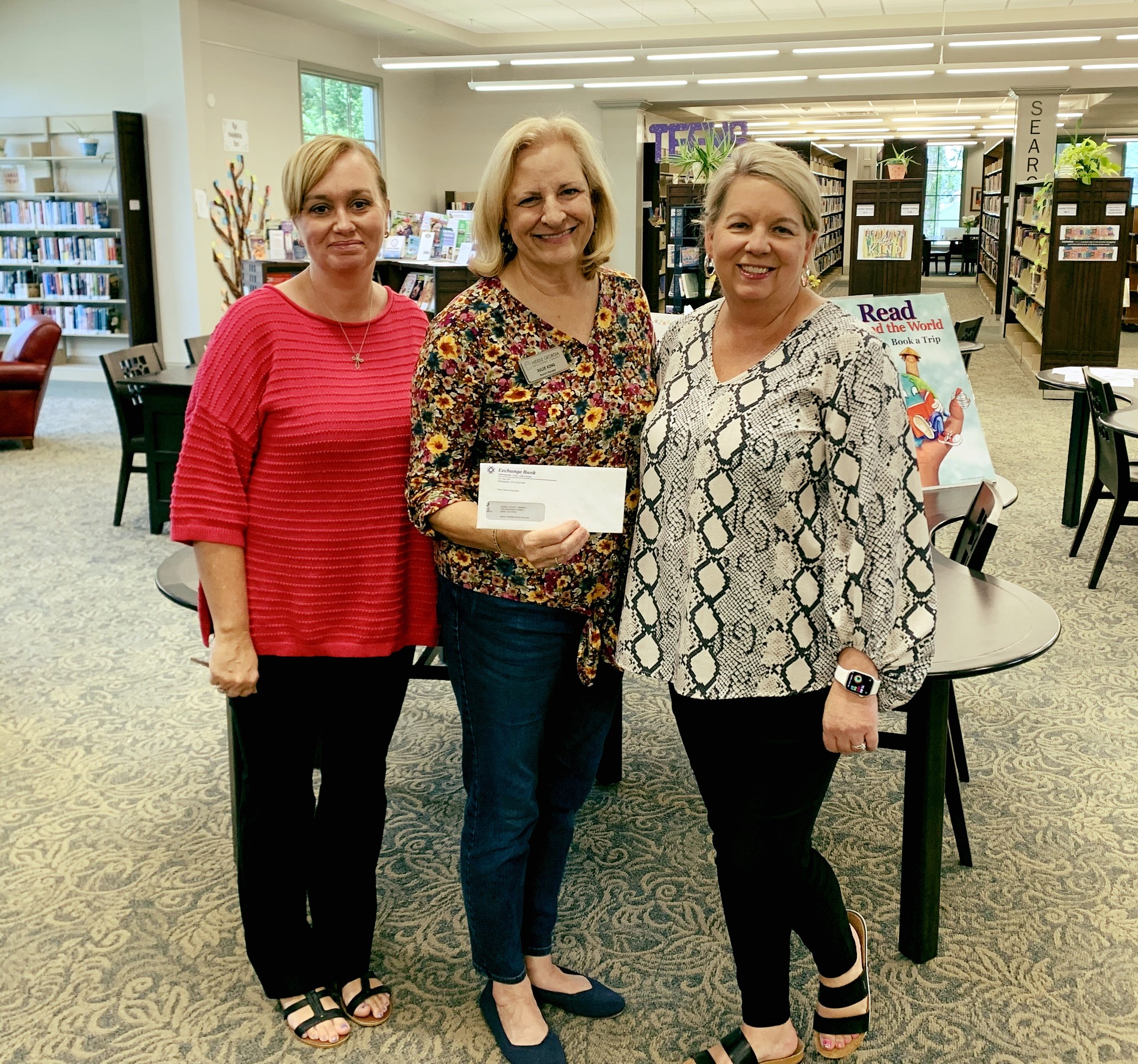 ---
Exchange Bank had a blast at GMC's Freshman Orientation today! Students spun the wheel, won prizes, and learned about our banking services.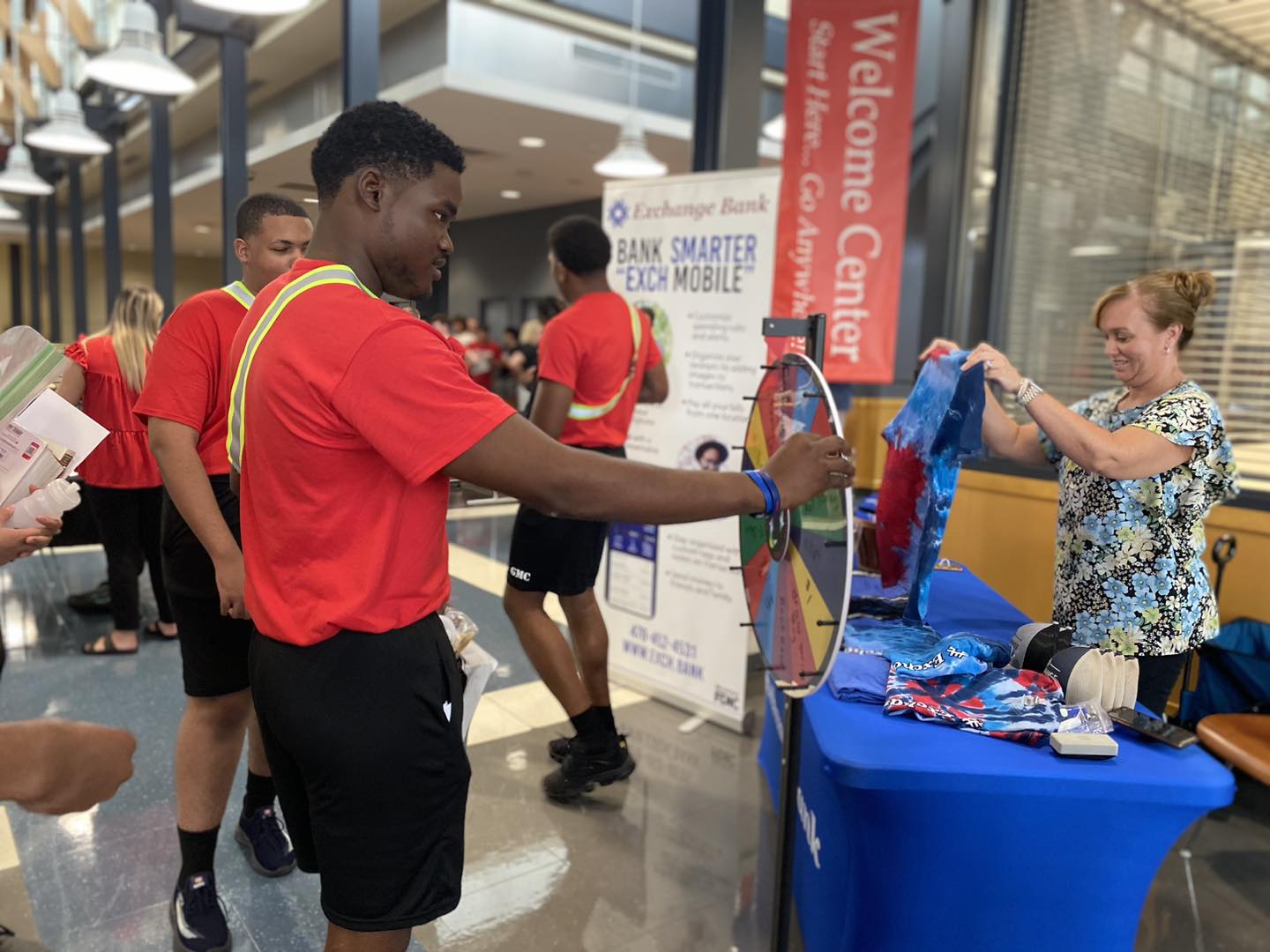 ---
We thoroughly enjoyed attending Baldwin High School's Art in the Garden event. The new Inclusion Garden Brick Pathway showcases our local students' incredible talent, and the innovative addition of the aquaponics greenhouse will provide a hands-on learning experience for students.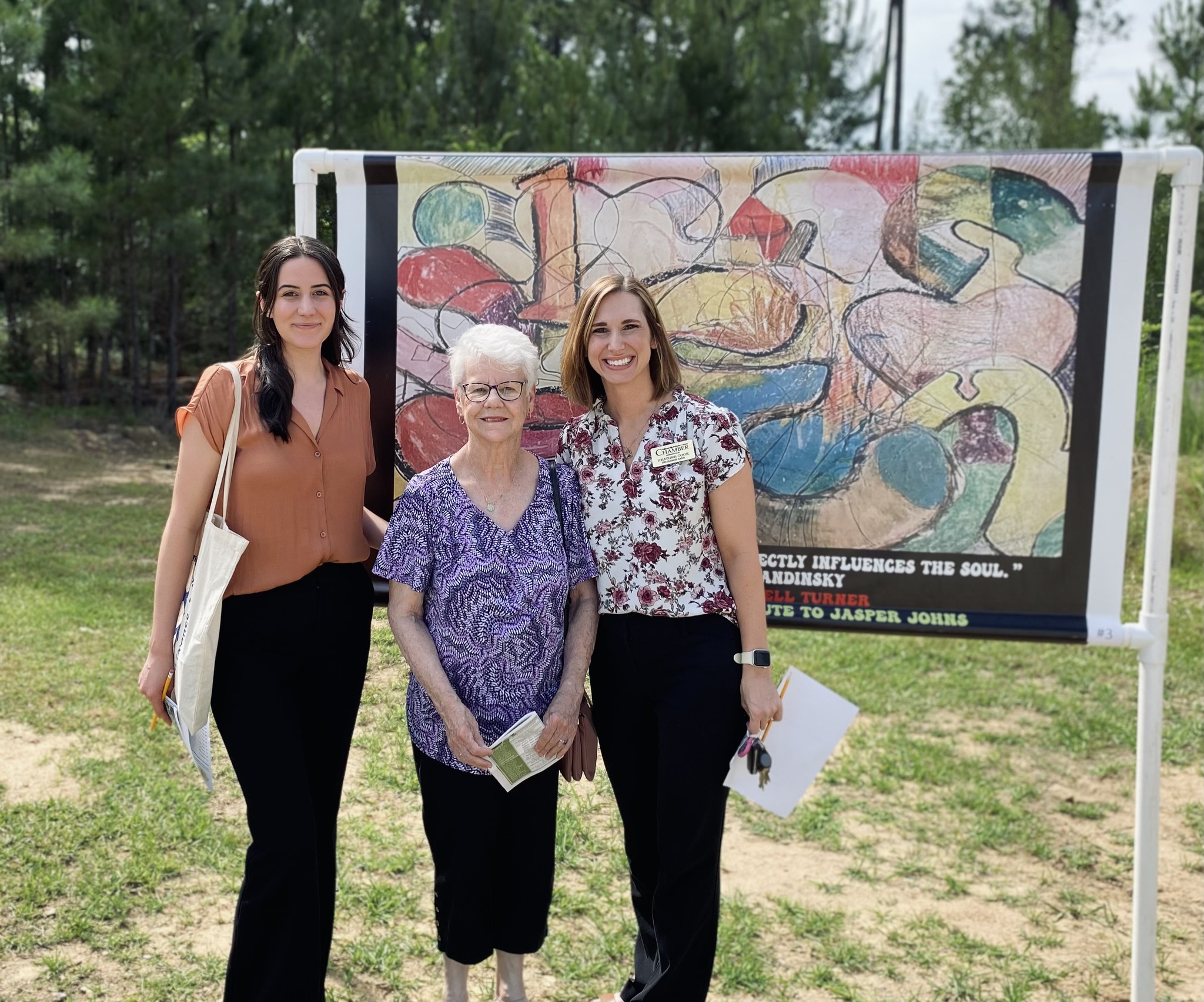 ---
We are thrilled to share that Exchange Bank recently contributed $100,000 to three local hospitals through the Georgia HEART (Helping Enhance Access to Rural Treatment) Program. We recently presented St. Mary's Good Samaritan Hospital with their portion of the funds.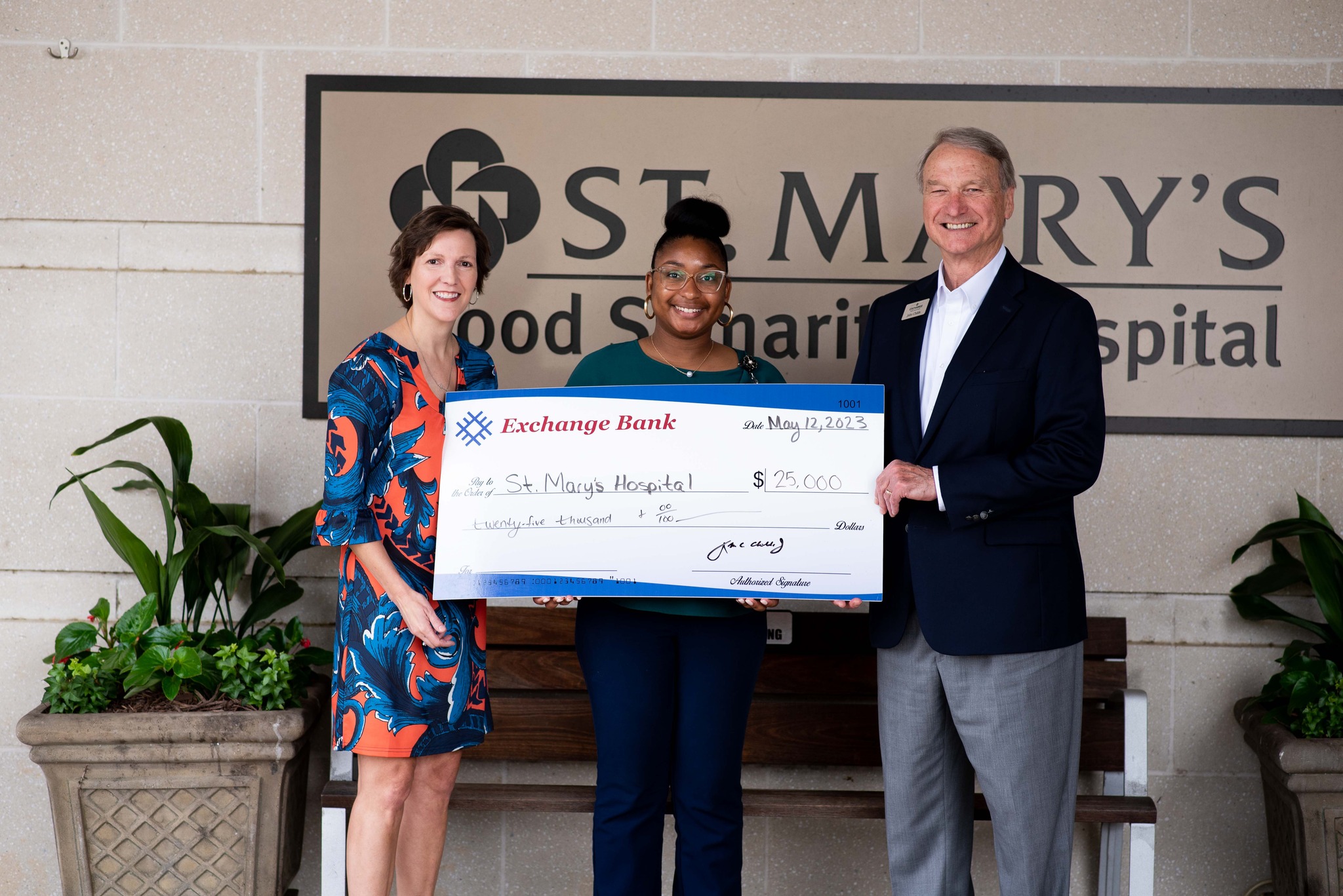 ---