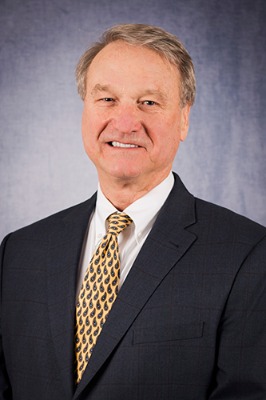 Since the early 1900s Exchange Bank has been serving the Middle Georgia community. With five locations, Exchange Bank offers all the services and convenience of a "big" bank with the community involvement and customer service offered by a smaller business. Exchange Bank has a long history with Middle Georgia but continues to move into the future by offering new and innovative products, services and solutions for your personal and business banking needs.
Exchange Bank, Milledgeville, Georgia, was chartered May 20, 1903, and began business on June 3, 1903 in a building located at 120 West Hancock Street. In August 1907, the bank offices were relocated to 100 East Hancock Street and occupied the street level of the Masonic Building. In June 1949, the bank moved to 208 West Hancock Street. Another giant step was the completion of the Northside Office at 2400 North Columbia Street. This office was opened for business on April 10, 1972. On December 11, 1978, the bank again relocated its operations to the new main office building at 250 West Hancock Street. The Northside Office on Columbia Street (Milledgeville Mall) was enlarged to provide space for the first Automated Teller Machine (ATM) in Milledgeville, which became operational in the fall of 1979. A second ATM was installed in the Main Office in the spring of 1981. The Main Office was renovated during 1989, with the completion of the ground level for a Board of Directors room, training room, offices and operation areas. The Main Office was renovated again during 2007 completely renovating the main lobby and adding additional office space.


New drive-in facilities at the Main Office were completed in 1994. At this time, a new drive-up ATM was also installed. In 1996, we completed a new drive-in facility and drive-up ATM at our Northside Office. In April 1998, our branch facility, Exchange Bank of Jones County opened in Gray, Georgia and in May 2004 Exchange Bank of Lake Oconee opened in Greene County. In 2016, we broke ground on Exchange Bank of Lake Sinclair, a state-of-the-art banking operation in the Kroger Shopping Center in Milledgeville and officially opened our newest branch location on March 13, 2017.


 "It is through service and convenience that we attract new customers and maintain the loyalty of the established ones," said William R. Allen, Chairman of the Board of Directors. We are continually focused on providing the latest technology to enhance our customers' banking experience.


New Horizons Travel Club
began in January 1995 as a business development program to provide an opportunity for customers to travel all around the world at group rates while also receiving additional bank products and services.
---
*
Exchange Investment Services, Inc 
began operating on December 1, 2003, and provides full brokerage services. Laura Thompson, Executive Director, offers access to a wide range of strategies which she uses to create the necessary investing approach for each individual financial situation. *
Securities and advisory services are offered through LPL Financial (LPL), a registered investment advisor and broker-dealer (member FINRA/SIPC).  Insurance products are offered through LPL or its licensed affiliates. Exchange Bank and Exchange Investment Services are not registered as a broker-dealer or investment advisor. Registered representatives of LPL offer products and services using Exchange Investment Services and may also be employees of Exchange Bank.  These products and services are being offered through LPL or its affiliates, which are separate entities from, and not affiliates of, Exchange Bank or Exchange Investment Services.
Securities and insurance offered through LPL or its affiliates are: Not FDIC Insured | Not Bank Guaranteed | May Lose Value | Not Guaranteed by any Government Agency | Not a Bank Deposit
---
Sound financial management, a committed and involved Board of Directors and the teamwork of all employees have enabled Exchange Bank to survive depressions, wars and periods of inflation. Nine presidents have guided this bank since its inception:


1903-1927: Mr. John Conn, First President
1927-1958: Mr. Otto M. Conn, Founder and Second President
1958-1979: Mr. John E. Garner, Jr., President
1979-1994: Mr. Otto C. Morrison, President
1994-1996: Mr. William D. Hart, President
1997-2003: Mr. M. W. "Buster" Milner, President
2004-2005: Mr. Henry J. Pope, Jr., CEO and Bradley P. Serff, President
2005-2019: Mr. Henry J. Pope, Jr., President and CEO
2019-Present: Mr. John Capers Childs Jr., President & CEO

Let's build your dream home together
Building a new home to your exact specifications is one of the most exciting and rewarding projects you could ever undertake. Let us help you finance it!